TRANSFORM
Hiroshi Ishii, Daniel Leithinger, Sean Follmer, Amit Zoran, Philipp Schoessler / 2014

TRANSFORM fuses technology and design to celebrate its transformation from a piece of still furniture to a dynamic machine driven by the stream of data and energy. Created by Professor Hiroshi Ishii and the Tangible Media Group from the MIT Media Lab, TRANSFORM aims to inspire viewers with unexpected transformations, as well as the aesthetics of the complex machine in motion. TRANSFORM was first exhibited in LEXUS DESIGN AMAZING 2014 MILAN in April 2014.
The work is comprised of three dynamic shape displays that move more than one thousand pins up and down in realtime to transform the tabletop into a dynamic tangible display. The kinetic energy of the viewers, captured by a sensor, drives the wave motion represented by the dynamic pins.  
The motion design is inspired by the dynamic interactions among wind, water and sand in nature, Escher's representations of perpetual motion, and the attributes of sand castles built at the seashore. TRANSFORM tells the story of the conflict between nature and machine, and its reconciliation, through the ever-changing tabletop landscape. 
LEXUS DESIGN AMAZING 2014 - A Closer Look from Tangible Media Group on Vimeo.
Contributors
MIT Media Lab
Prof. Hiroshi Ishii (TMG, MIT ML) — CONCEPT Design
Daniel Leithinger (TMG PhD, MIT ML) — ENGINE Design
Sean Follmer (TMG PhD, MIT ML) — ENGINE Design
Dr. Amit Zoran (MIT ML) — PRODUCT Design
Philipp Schoessler (TMG MS, MIT ML) — MOTION Design
Basheer Tome (TMG MS, MIT ML) — Design Support
Felix Heibeck (TMG MS, MIT ML) — Design Support
Mary Tran Niskala (TMG Adm., MIT ML) — Project Coordination
Paula Aguilera (MIT ML) — Media Production
Jonathan Williams — Media Production
Dr. Leonardo Bonanni (SourceMap) — Design Advice
Dr. Amanda Parkes (Columbia Univ.) — Design Advice
MIT UROP
Jared Counts (Software Development)
David Doan (Mechanical Engineering)
External Contributors
Patten Studio (Dr. James Patten & Jen Lusker) — PCB Design and Assembly
Matt Miller — Software Development
Melinda Cross, Clara Rhee, Julia Liberman, Mandy Hong, John Quinn, & Alex Harper — Module and Top Pin Fabrication
Advanced Circuits — PCB Fabrication
Furniture Design Services (Chris Rice & Matt Atkinson) — Enclosure Fabrication
Westar — Water-jet Cutting
Douglas Ruuska — CNC Milling
Intek Plastics — Extrusion of Plastic Top Pins
Foresight — Crate Design and Fabrication

TRANSFORM Lexus Design Amazing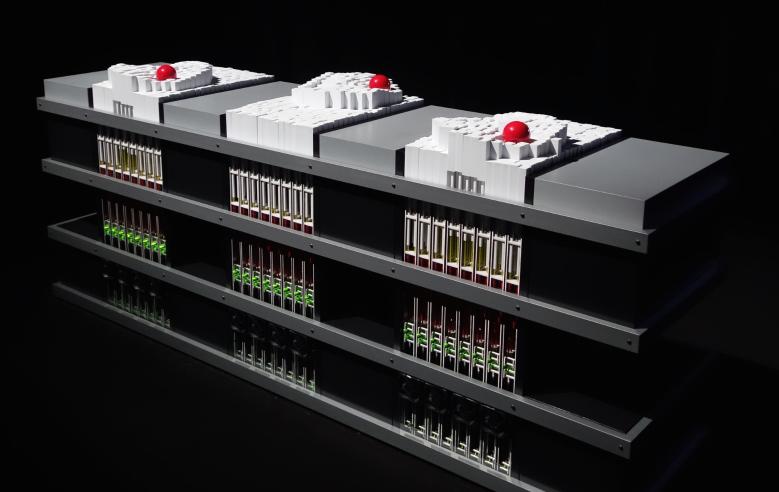 Copyright & Usage policy
By downloading this picture, you accept that it is licensed to you under the following conditions:
This work is licensed under a Creative Commons Attribution-NonCommercial-NoDerivs 3.0 Unported License.
© 2012 Tangible Media Group / MIT Media Lab
Papers