PneUI
Lining Yao, Ryuma Niiyama, Jifei Ou, Sean Follmer, Hiroshi Ishii / 2013

This project presents PneUI, an enabling technology to build shape-changing interfaces through pneumatically-actuated soft composite materials. The composite materials integrate the capabilities of both input sensing and active shape output. This is enabled by the composites' multi-layer structures with different mechanical or electrical properties. The shape changing states are computationally controllable through pneumatics and pre-defined structure. We explore the design space of PneUI through four applications: height changing buildingstangible phicons, a morphing barshape changing mobile, a transformable tablet cases and a shape shifting lamp.
Soft Fabrication

PneUI: Pneumatically Driven Soft Composite Material for Shape-Changing User Interfaces Collection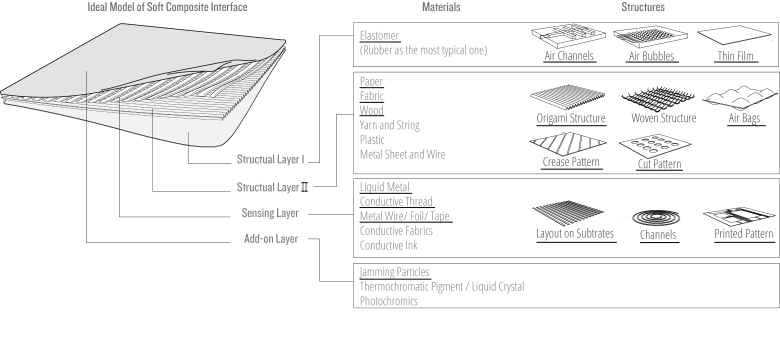 Copyright & Usage policy
By downloading this picture, you accept that it is licensed to you under the following conditions:
This work is licensed under a Creative Commons Attribution-NonCommercial-NoDerivs 3.0 Unported License.
© 2012 Tangible Media Group / MIT Media Lab
Papers