Recompose
David Lakatos, Anthony DeVincenzi, Matthew Blackshaw, Daniel Leithinger, Hiroshi Ishii / 2011

Recompose is a new system for manipulation of an actuated surface. By collectively utilizing the body as a tool for direct manipulation alongside gestural input for functional manipulation, we show how a user is afforded unprecedented control over an actuated surface. We describe a number of interaction techniques exploring the shared space of direct and gestural input, demonstrating how their combined use can greatly enhance creation and manipulation beyond unaided human capability.
Recompose Pictures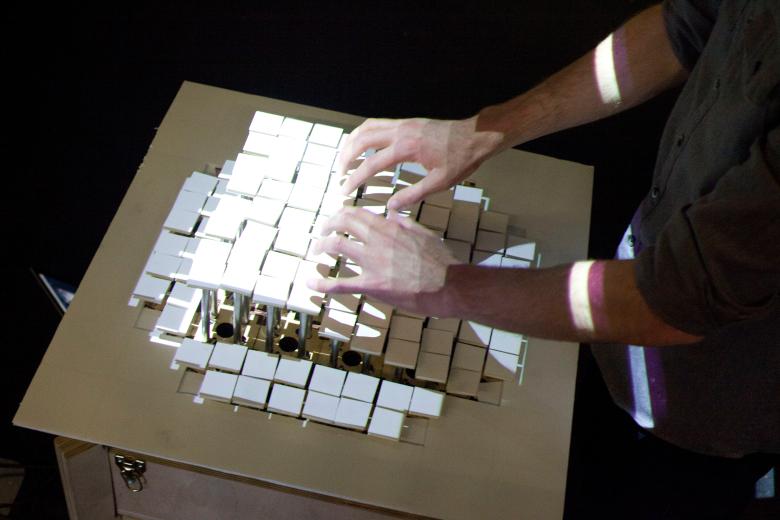 Copyright & Usage policy
By downloading this picture, you accept that it is licensed to you under the following conditions:
This work is licensed under a Creative Commons Attribution-NonCommercial-NoDerivs 3.0 Unported License.
© 2012 Tangible Media Group / MIT Media Lab
Papers